Armistice Day: 11/11/11

Earlier in the year I was going through the library archives and I found a mysterious box. Inside the box was a handwritten letter from a WWI soldier, killed in action. The original copy! It really touched me. We don't really have anything else like it, a few historical maps, but nothing personal.

It was kindly donated by someone and then just left in the stacks to rot. I couldn't believe no one else seemed to care enough to do anything with it. Maybe I'm just nosy and no one else had bothered to open the box, I don't know. Anyway, in this box was a cache of photos. They were all of local people and annotated on the backs, so I managed to find photos of the young man who was killed and almost everyone he mentions in the letter. So I've scanned in the letter and the photos to share with you and to pay my respects to the brave men and woman who have died for their countries and their loved ones.


So, here's the letter, dated June 18th 1916. It just breaks my heart that he starts it with an apology.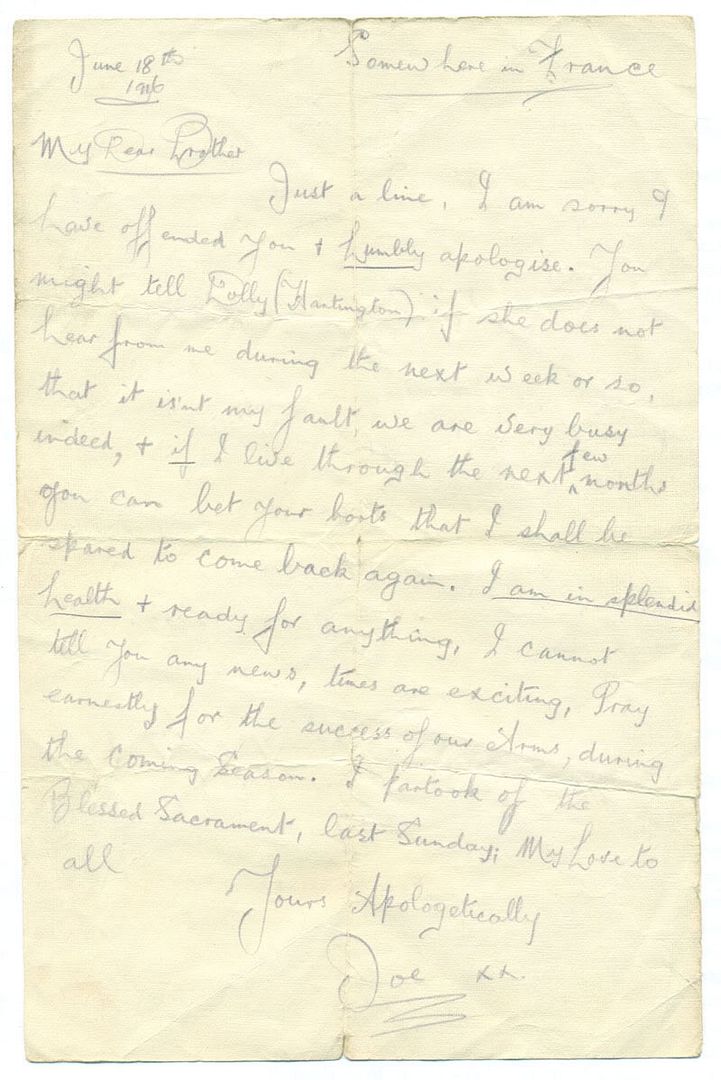 "If I live through the next few months." - It's just heartbreaking. He was killed a few weeks after writing this letter, I believe.

This is Joe Smith, who wrote the letter.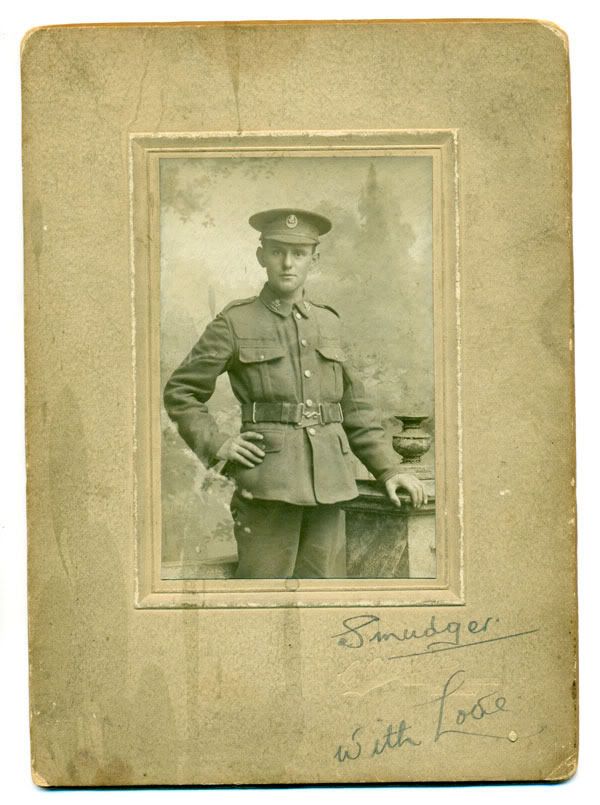 And here's a photo of him presumably pre-war.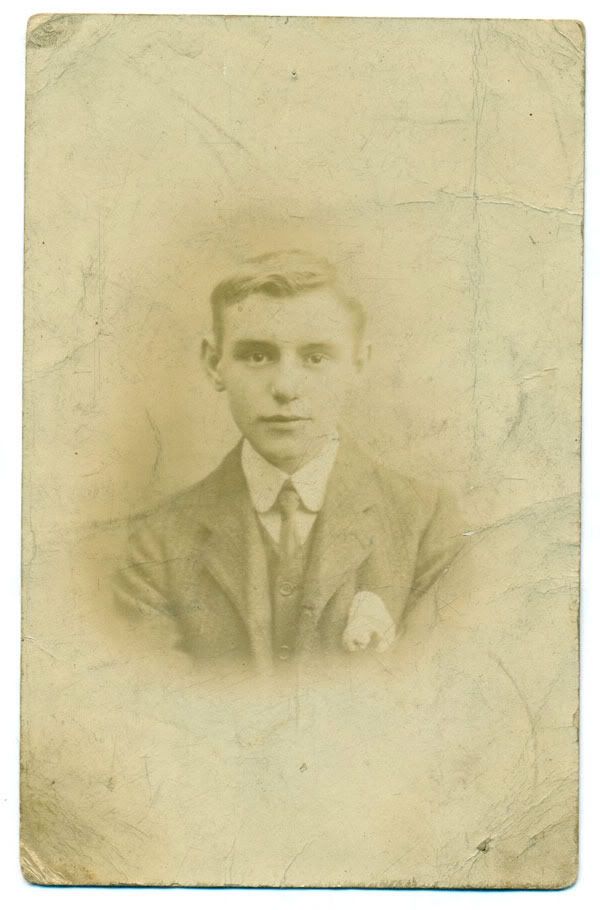 I also found a postcard in the box, so I scanned both sides. I just love old stamps and postmarks. I believe it says:

"Dear Friends, These are my tent mates. Can you discover. Yours Sincerely, Joe."

Joe Smith is second from the right on the bottom row. I wouldn't have recognised him from the earlier photos, to be honest. I wonder how many of these men made it through the war? :-(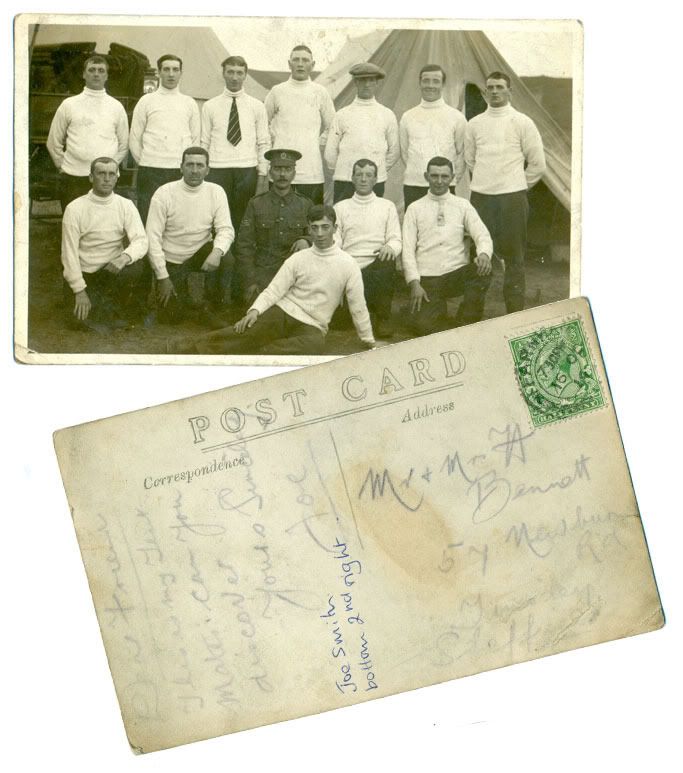 Here's a photo of Joe's brother, Frank, to whom the letter is addressed. He's the one filling up the jug.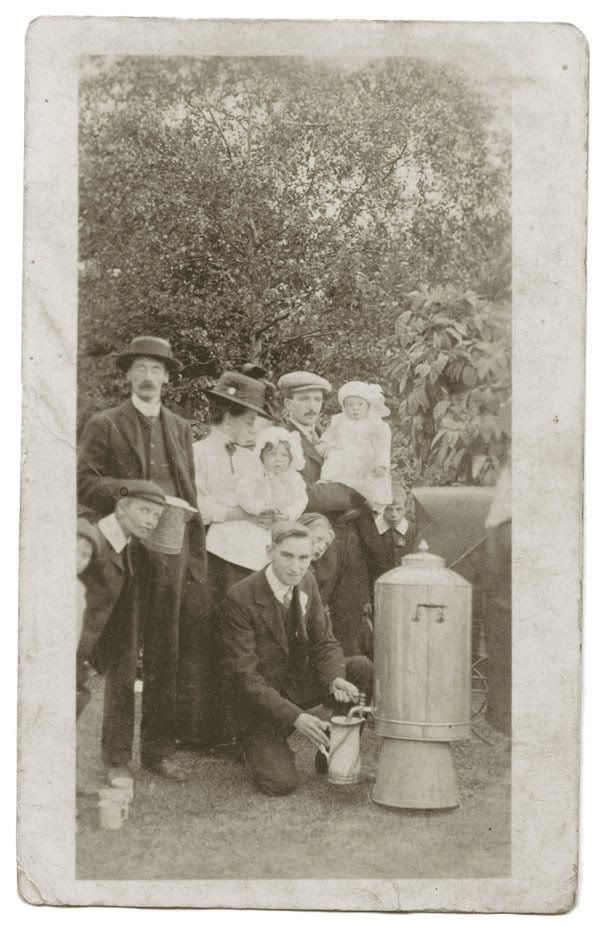 And here's another photo of him, slightly older. It's sad that his brother would never live to be this age. Frank went on to own a Newsagents and a Post Office, form a Scout troop and eventually become a vicar. I don't know whether he fought in the war, I assume not, seeing as the letter was addressed to him.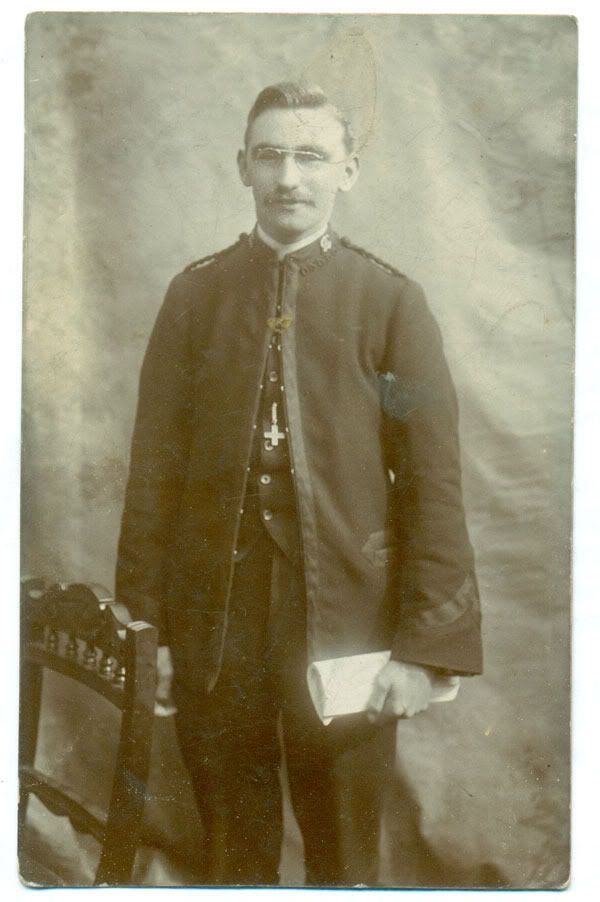 Here's a photo of "Dolly", who's actual name was Dora. She lived in Hartington Cottages, which is why he refers to her as "Dolly (Hartington)." She went on to marry someone else, which I'm glad about. It's all so sad!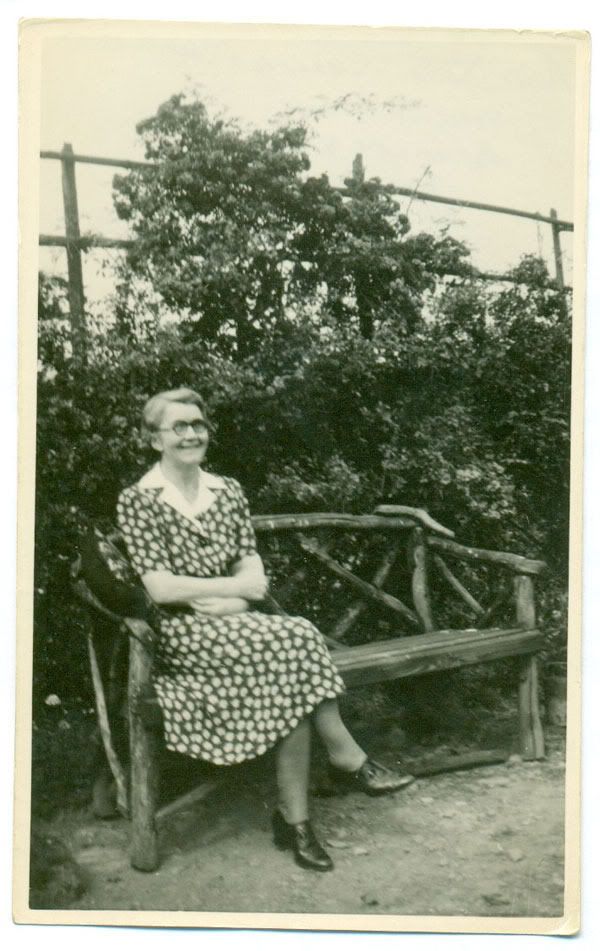 The other photos in the box don't relate to the letter directly, but are still interesting and related to the war.

Here's a photo of Timmy Smith, working with the Land Army. I'm not sure whether she may have been Joe and Frank's sister, or a cousin, there was no information with the photo.


And here are the Derby rectuits at the train station. I'm not sure if that's Chesterfield train station, it certainly looks like it, but it may well be one I'm not familiar with in Derby itself.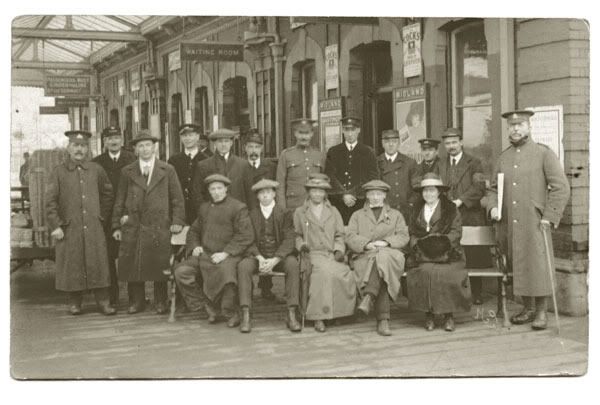 These soldiers weren't named, which is so sad. I don't know anything about them, except that they were local boys, as the photo was taken in Chesterfield.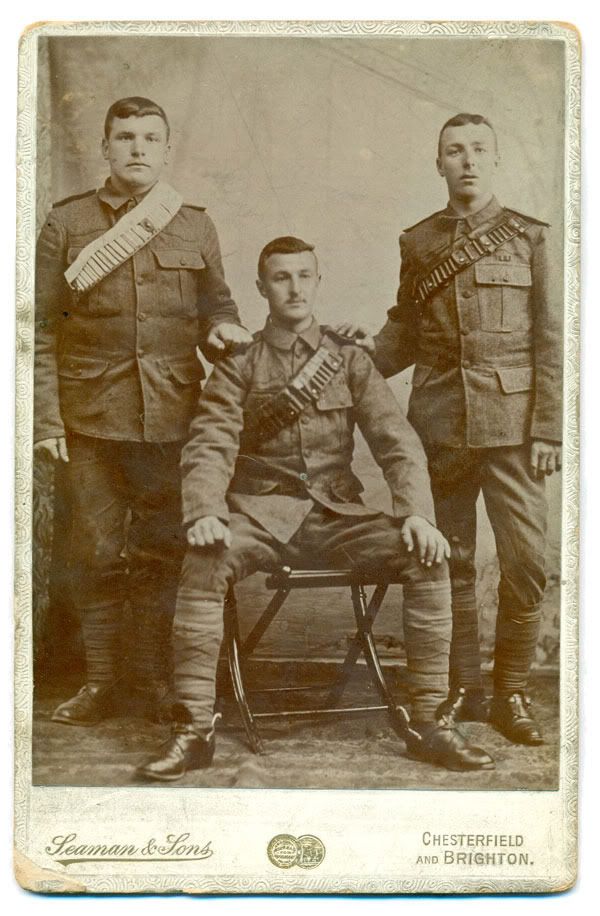 Here's another unnamed Soldier. He looks like he knows his business!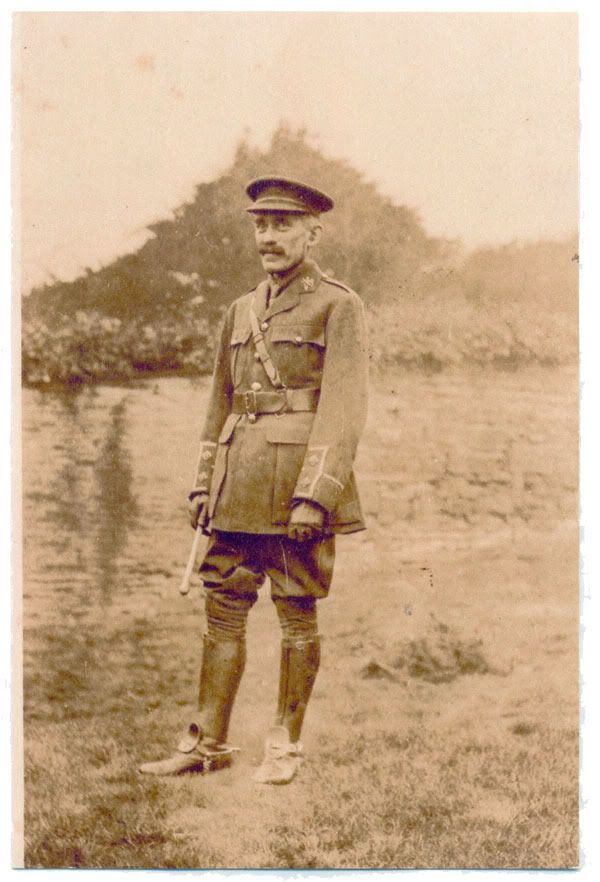 Lastly, here's a photo of some Shell Machinists from Tinsley in Sheffield.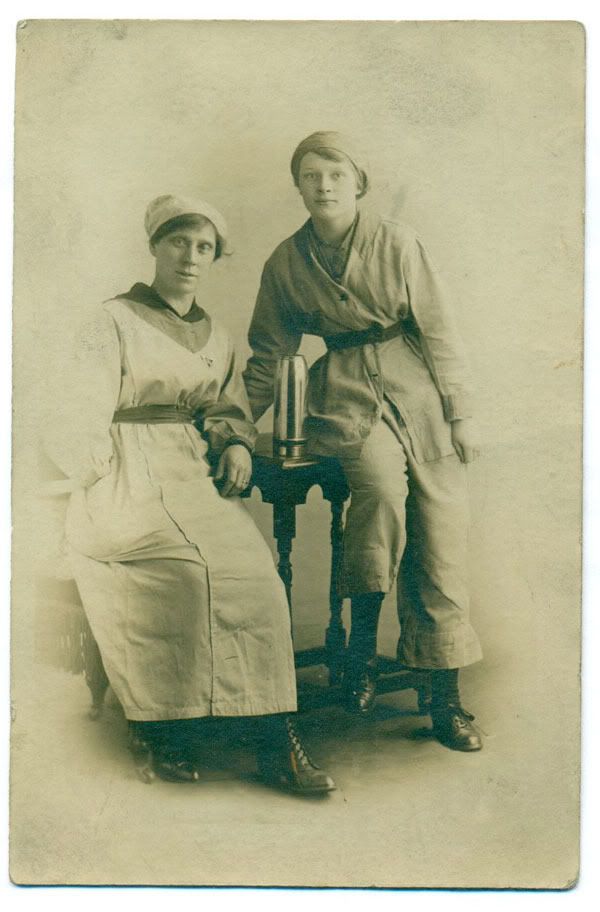 Anyway, I hope you liked the photos. I nearly cried during the two minutes silence earlier, so I wanted to do something positive to pay my respects. I've never been quite so affected before...